If you can walk, then you can Bounce. Toddlers are FREE with a full paying supervising adult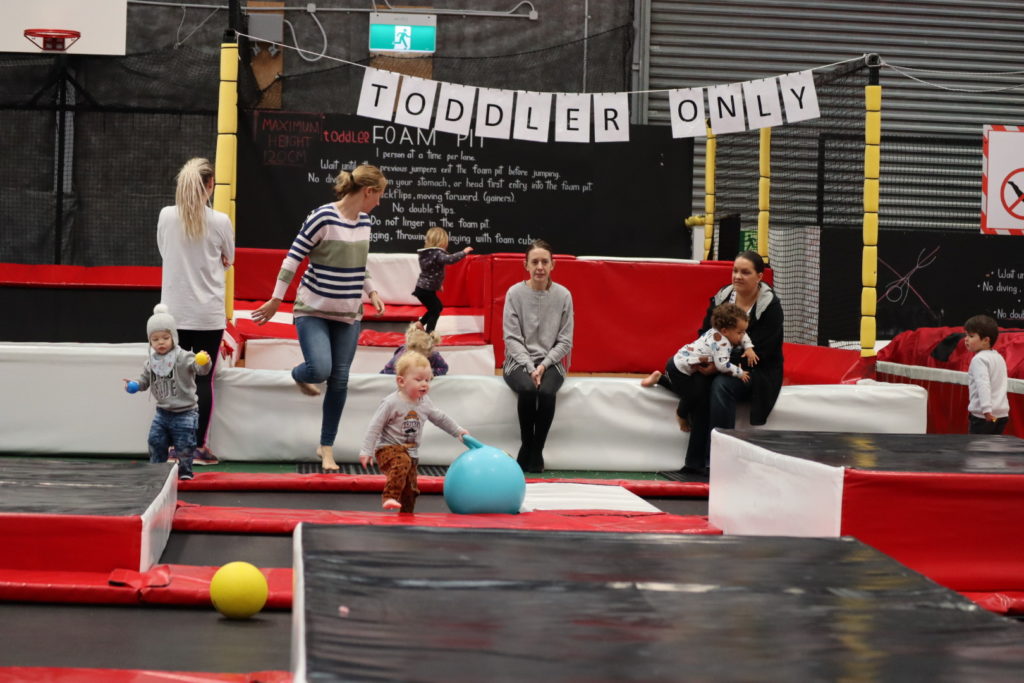 Free
The First toddler you bring with you is Free. The second and third is only $5 each. A Toddler/Preschooler is 5 years of age and under
Times
Toddlers are welcome at anytime and can roam the majority of the park with you. There is however a special place set aside for them if you want them close by.
Just Toddlers
We also run Toddler only times
Tuesday, Wednesday & Thursday 10am – 12pm and Saturdays 10am – 11am
Bring in their morning tea
Benefits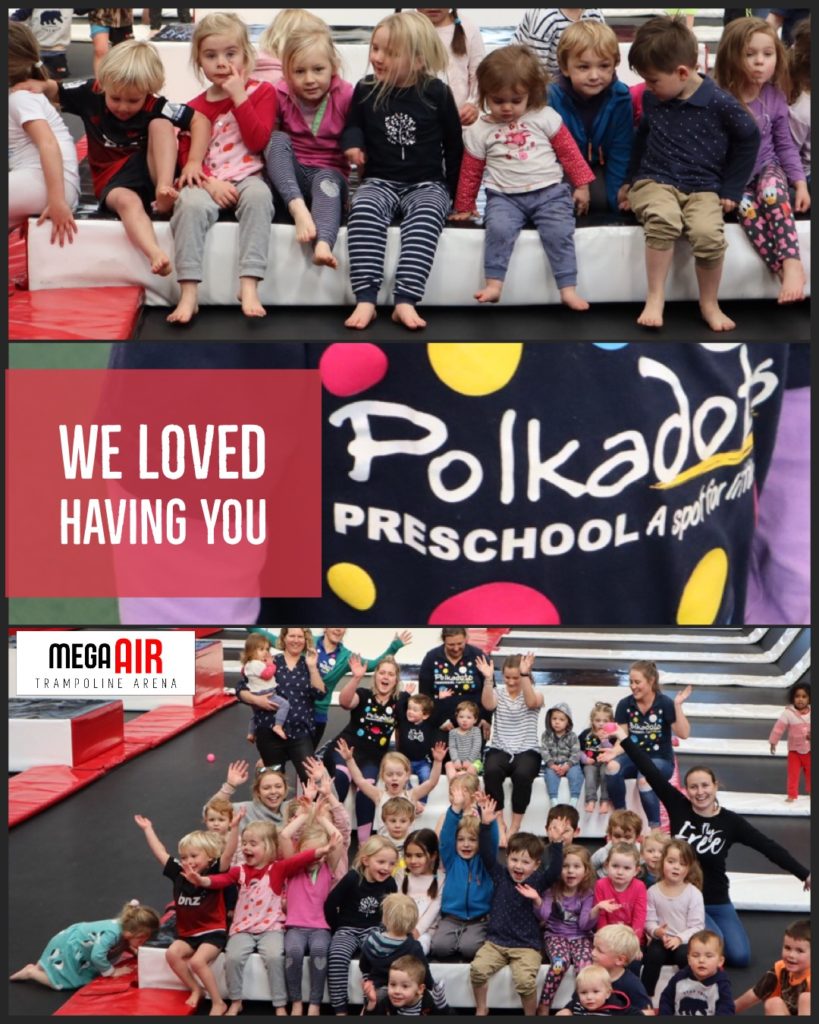 1. Teaches persistence
It takes time to master specific skills on a trampoline, but because it's so much fun, kids will often persist until they get their moves absolutely right.

2. Improves self-esteem
As a child masters new skills on the trampoline they begin to gain confidence, which in turn translates into a better self-image.

3. Effects learning success
As kids learn to control the movement of their body, it can help them to learn other things too.
Because a trampoline teaches muscle control and coordination, many children see an improvement in their learning success when they use a trampoline regularly.

4. Improves flexibility
Jumping on a trampoline strengthens and lengthens muscles and improves flexibility.

5. Develops motor skills
When kids jump on a trampoline their brain is forced to function bilaterally as they jump up and down in the air.
Both sides of their brain and both sides of their body must work together to maintain coordination and balance when on a trampoline. This in turn helps increase their motor skills.

6. Cardiovascular workouts
Jumping on a trampoline increases a child's heart rate and gives their heart a great workout.

7. Improved posture
Along with improving kids balance, jumping on a trampoline can improve their posture.

The trampoline floor is constantly moving and kids must be aware of their center of gravity at all times.
The balance they learn on a trampoline helps improve balance in other activities too.

8. Exercise in disguise
Trampolining is exercise in disguise and is perfect for kids who don't like taking part in sports lessons or sports activities.

A trampoline offers fun physical fitness for kids, a chance to move their body and exercise for a few minutes or more a day without them even realising!